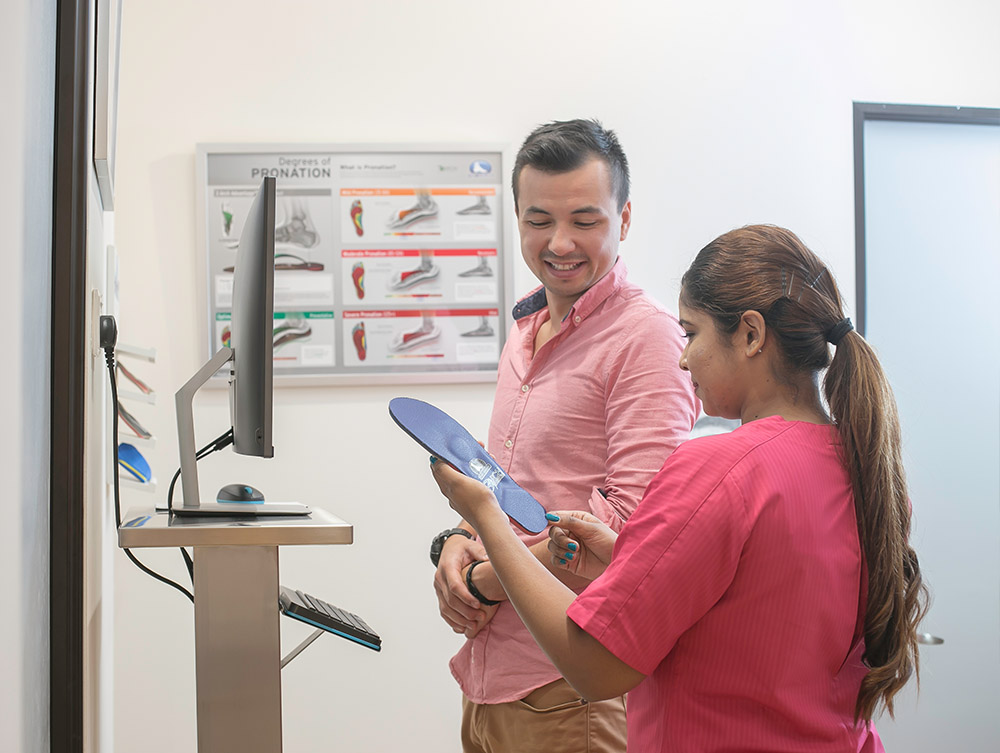 How We Care
Care-supporting Products
We have curated a selection of high quality care-supporting products that many of our patients benefit from.
Our product range includes ergonomic sandals, orthotics (for general and sports use), lumbar support belts, various knee-supporting braces and bands. Our team is trained on these products and will be able to fit them to your body and perform adjustments as required.
Enquire with our team who will be happy to assist you in selecting and fitting the right product for you.
Custom-made Orthotics
3D foot scan & custom-made orthotics
Custom orthotics are individually designed for your feet, helping achieve a balanced foundation and stabilized pelvis.
Our 3D foot scanner analyses your foot anatomy and gives insights into your unique walking/running pattern, your weight balance, foot biometrics, and much more. Based on this 3D scan and the doctor's assessment, orthotics are custom-designed and manufactured specifically for your feet.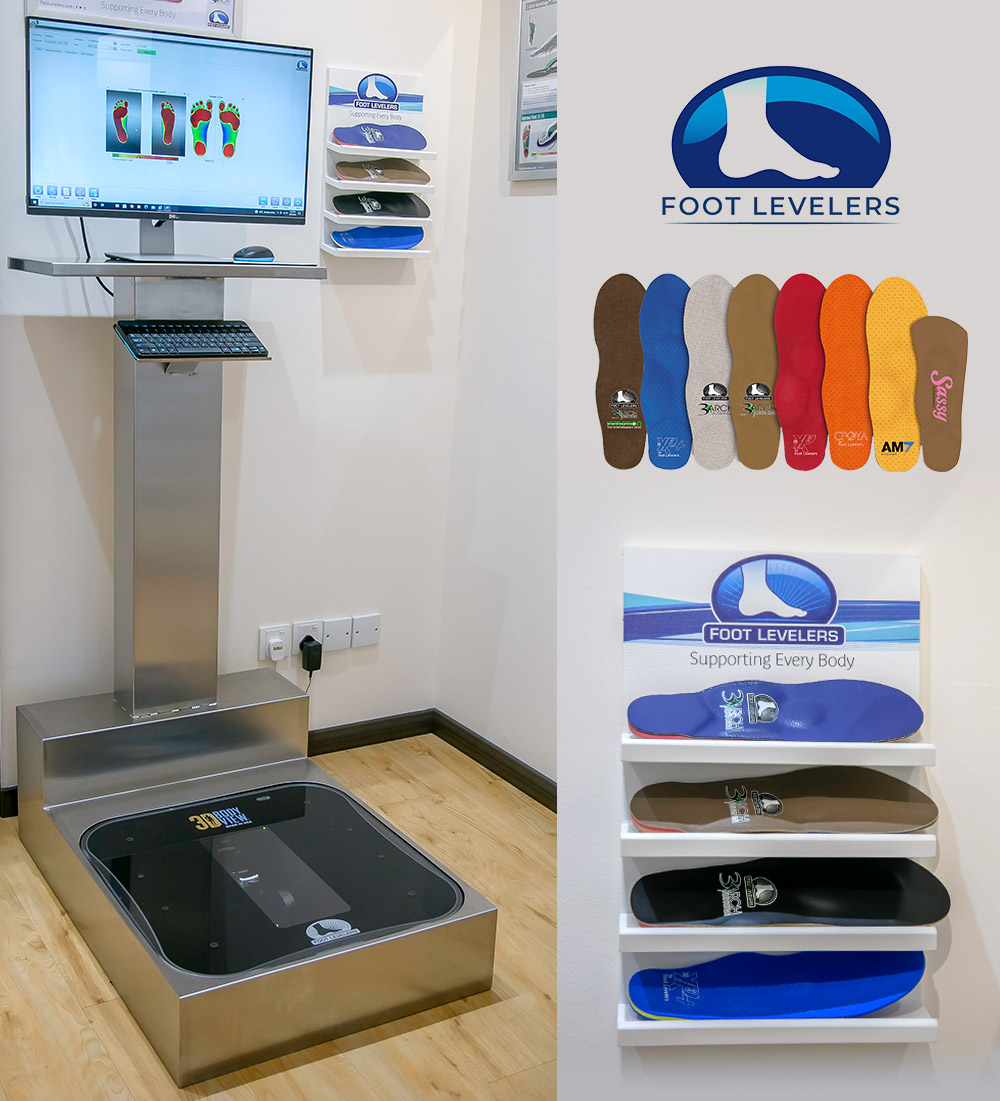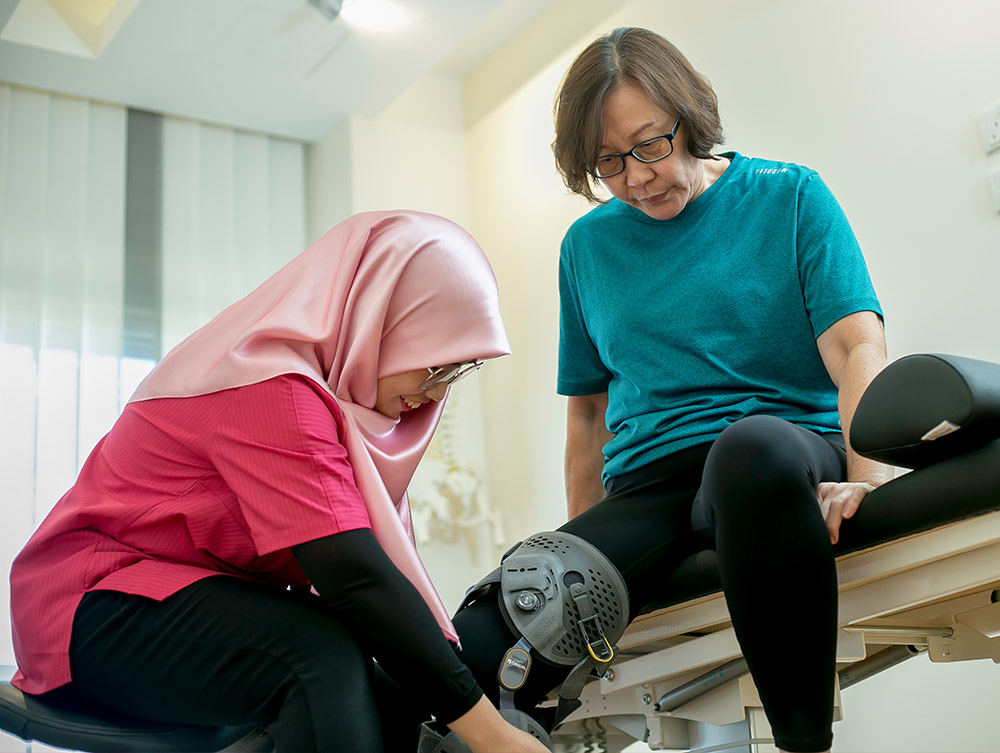 Braces & Support
Corrective knee braces
Corrective knee braces help relieve knee pain and improve mobility by unloading the pressure of the affected area using a 3-point leverage system. Our selected braces are of superior design and quality. Materials are lightweight and the bracing mechanism allows for precise settings for maximum effect and comfort.