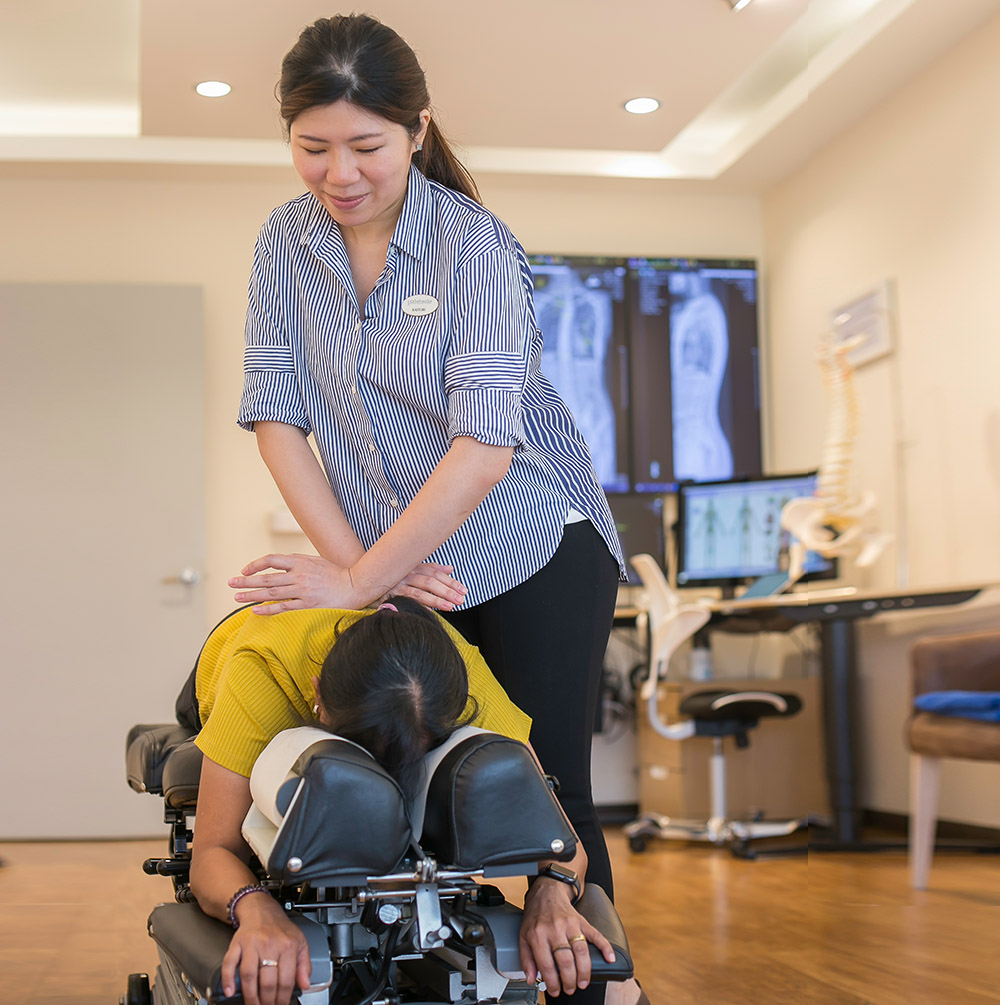 How We Care
Chiropractic Care
Chiropractic care is a safe hands-on natural, drug-free and non-invasive form of healthcare focused on restoring and maintaining proper function of the spine and joints. By restoring the musculoskeletal system and nervous function, the body's overall health and well-being is improved.
Our chiropractors will evaluate and identify the misaligned vertebrae of the spine and adjust them via gentle and specific techniques. These adjustments will correct the misalignment of the spinal column, thereby relieving the stress or irritation on the nearby nerves and tissues which interferes with multiple functions of the body. Apart from treating musculoskeletal disorders, our chiropractors may also guide you on preventative measures.
At ChiroPractice, the chiropractic techniques applied include Gonstead, Diversified, Cox Flexion-Distraction, Sacro-Occipital, Thompson Drop and Activator. Our centre is equipped with the latest chiropractic equipment, including Cox8 table® , Lloyd table, Toggle table, Knee Chest table, Activator and much more.
How We Care
Christine Yeoh, Chiropractor
Christine Yeoh has more than 10 years of experience as a practicing chiropractor in Australia and Malaysia. She has a special interest in chiropractic care for pregnant women and children, focusing on keeping the spinal column aligned and pelvis balanced.
Christine is also a supervising clinician at Chiropractic Outpatient Clinic of International Medical University in Kuala Lumpur. Moreover, she is regularly interviewed by local radio stations and featured in newspapers for her continuous efforts in promoting spinal health care, often in collaboration with corporates, clubs and Ministry of Health Malaysia.
Christine is a registered chiropractor with Ministry of Health in Malaysia and a member of Association of Chiropractic Malaysia (ACM).
Qualifications:
Master in Chiropractic, Sydney Australia
Bachelor of Science (Medical Science), Perth Australia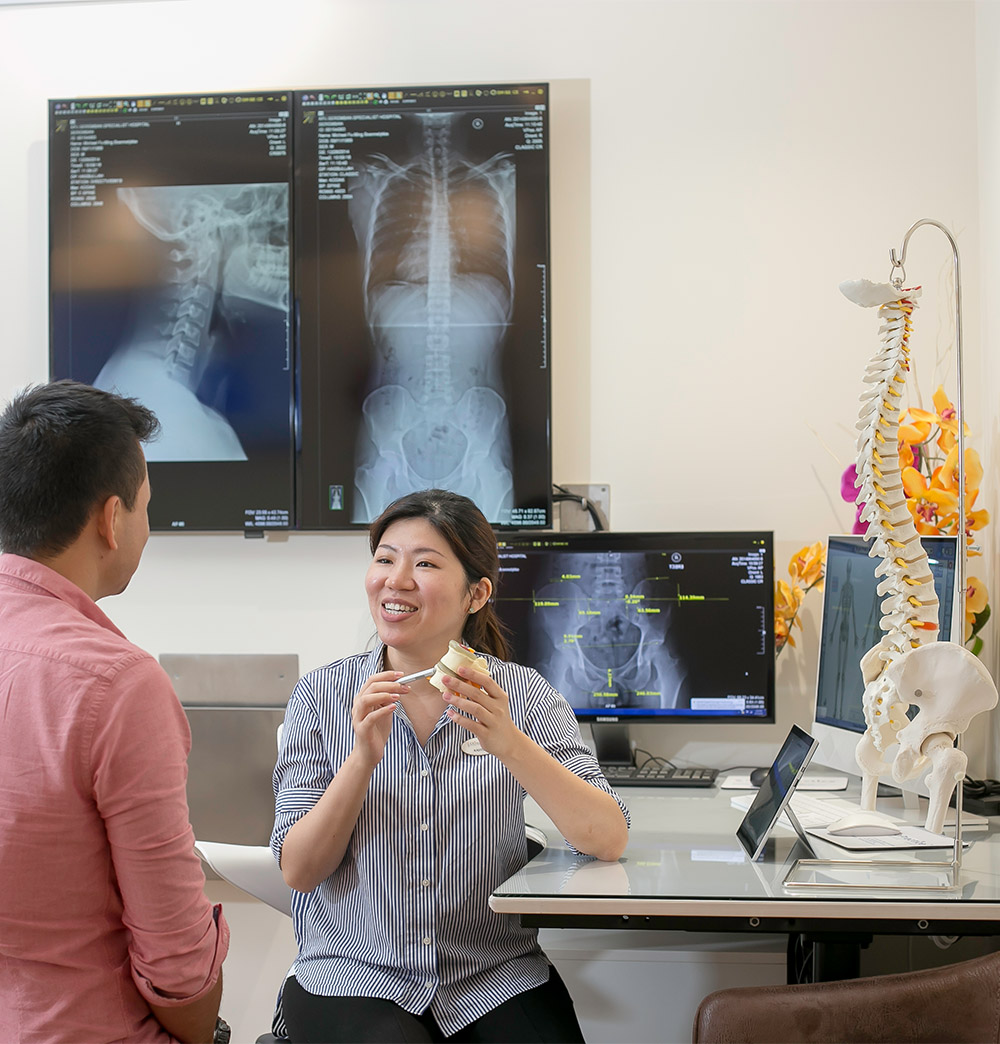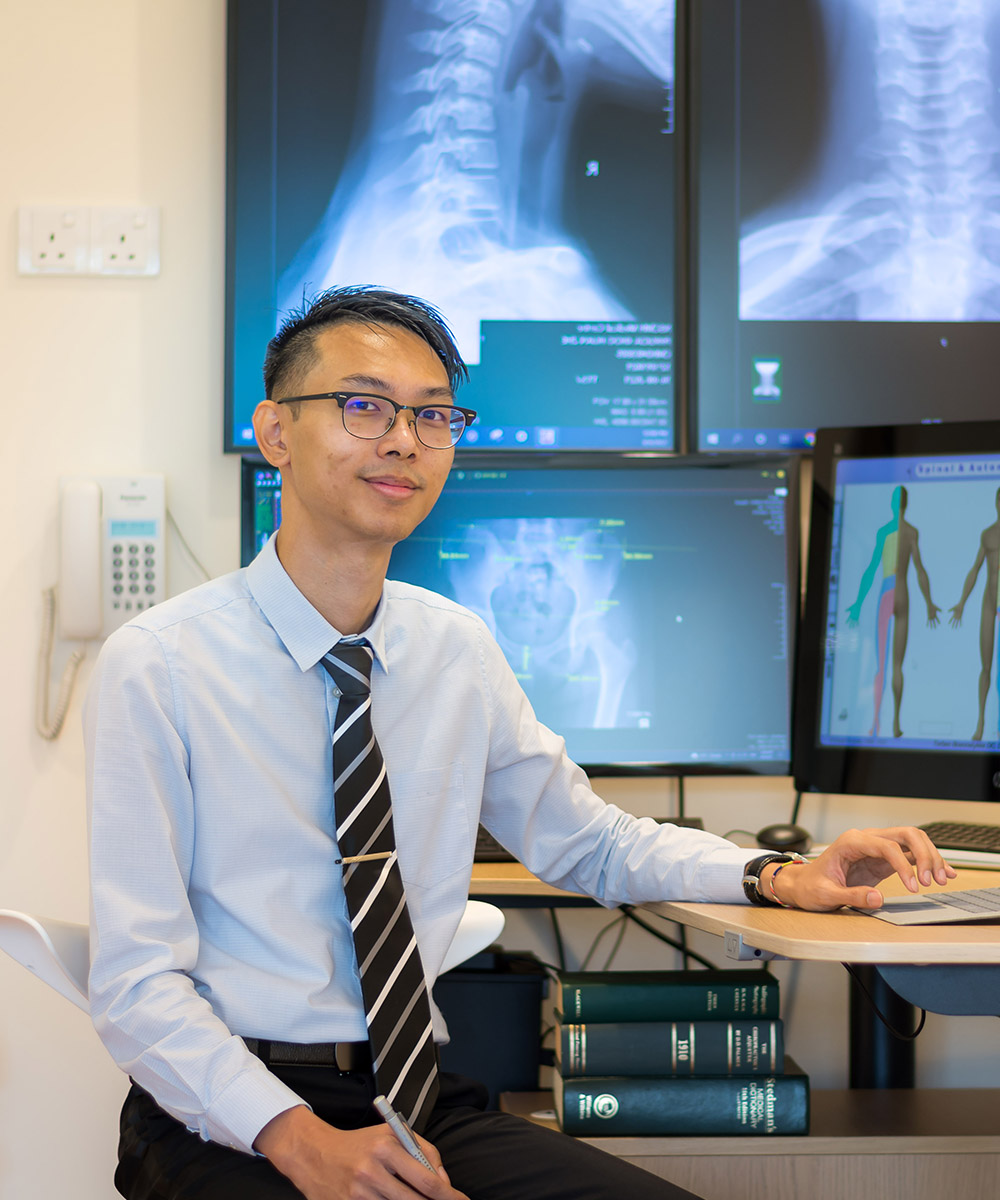 How We Care
Lin Wei Leung, Chiropractor
Wei Leung is a passionate chiropractor who believes in using a multidisciplinary approach of chiropractic, physiotherapy and modalities to optimize the body's ability to heal itself. He aims to yield the best results by combining proven techniques such as Gonstead, Thompson and upper cervical.
Wei Leung first experienced chiropractic care when seeking treatment for his own scoliosis and little did he know, it turned out to be his biggest inspiration in life. Wei Leung's time under Doctor of Chiropractic Torben Boennelykke (ChiroPractice Founder) significantly shaped his philosophy and approach. Wei Leung has a special interest in scoliosis care, slipped disc management and health optimization for patients of all ages.
Wei Leung is a registered chiropractor with the Ministry of Health in Malaysia and a member of the Association of Chiropractic Malaysia (ACM).
Qualifications:
Bachelor of Science (Hons) Chiropractic, International Medical University Malaysia
Accredited by the Council of Chiropractic Education Australasia (CCEA)
Our centre offers treatment on the Cox8 Table® . A revolutionary chiropractic instrument that allows Chiropractors to gently and effectively target any specific segment of the spine with a fully articulating cervical head piece, lateral flexion, decompression and flexion-distraction of the caudal section.
The Cox8 Table® is the result of decades of research by Dr. James Cox and chiropractic researchers.
Efficacy - The perfected instrument for the proven technic™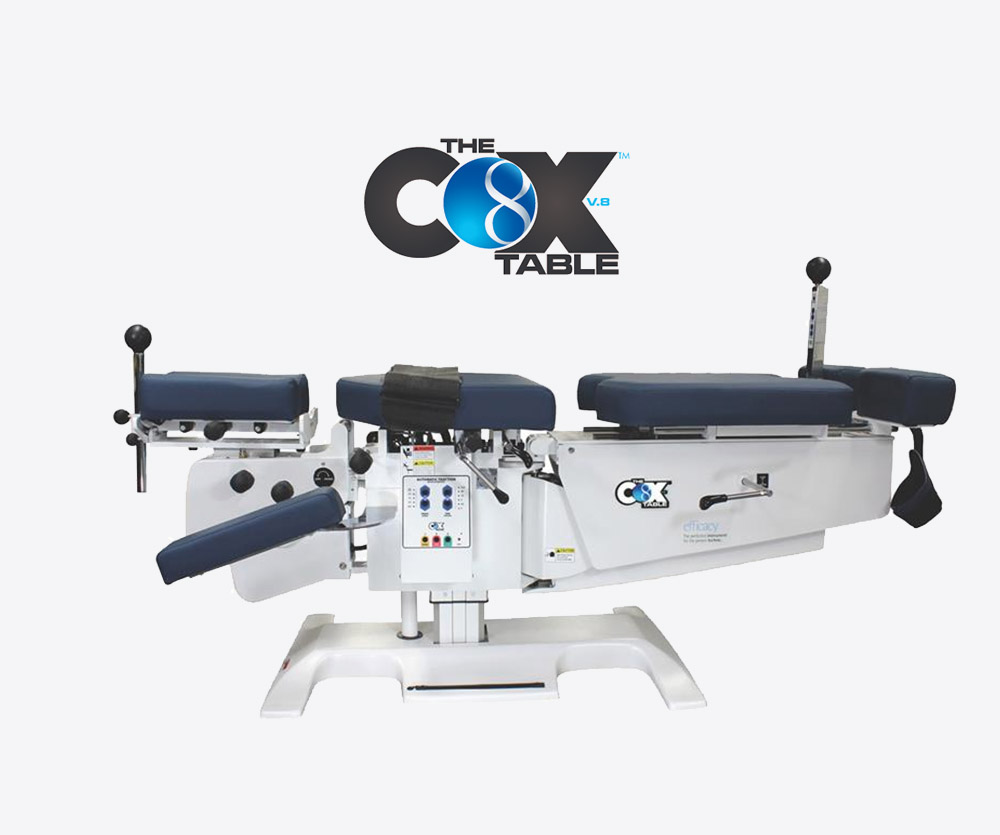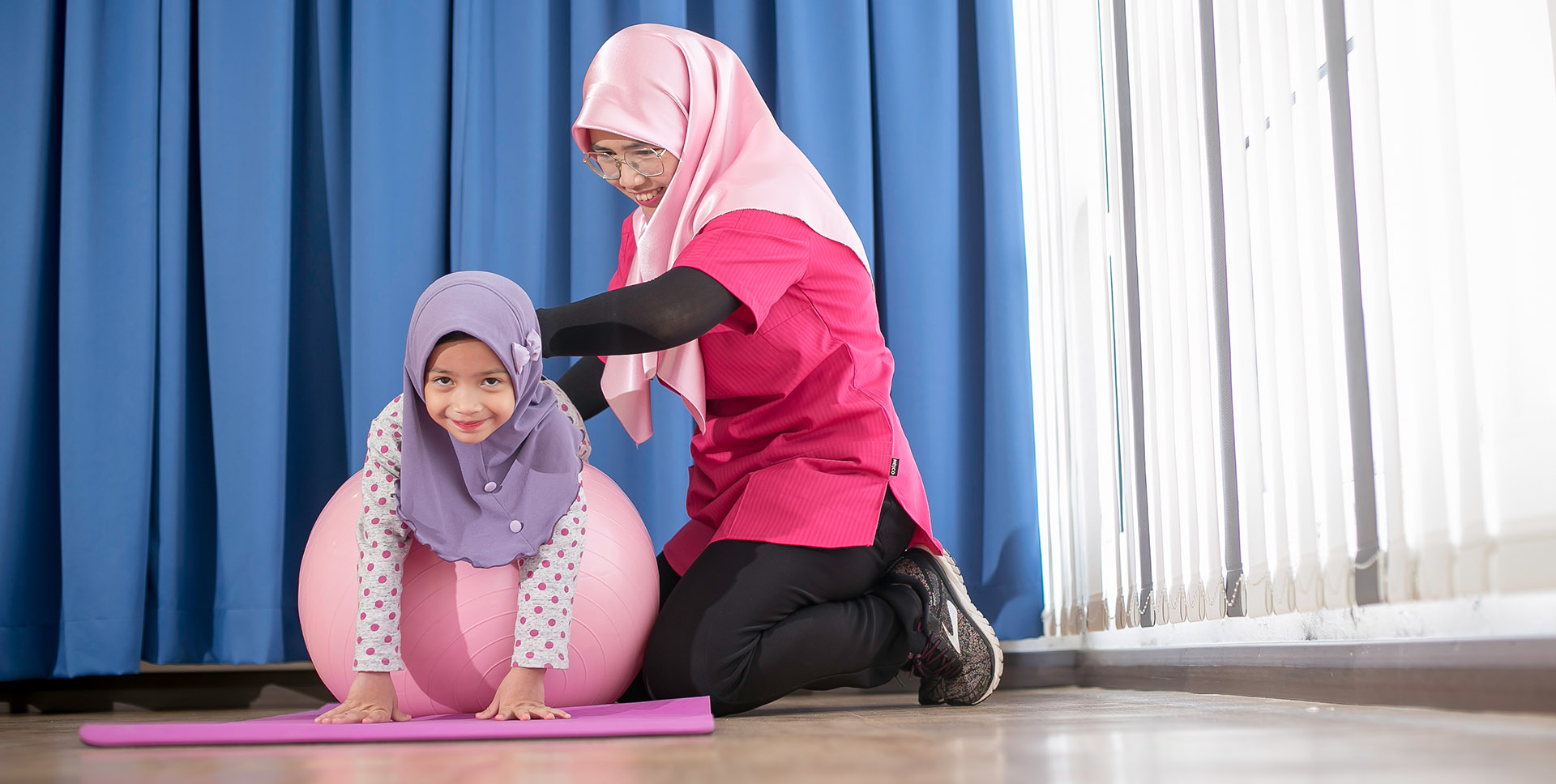 Next:


Physiotherapy Care

Physiotherapy care is about enabling and supporting individuals to recover and to improve overall quality of life.